Feature:
03/10/13
The high-level political forum is set to help implement the next set of global development goals.
Feature:
25/09/13
Diplomats say both challengers are coming across as credible alternatives to the incumbent, reports Yojana Sharma.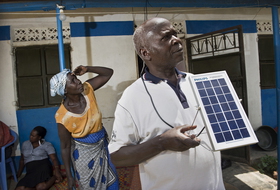 Analysis blog:
06/06/13
Will the innovation council created to advise African nations on science have enough funding, asks Linda Nordling.
News:
26/04/13
A conference fails to address the use of chemicals to disable civilians, as indications of chemical weapons' use …